Lucky Slide 1
Welcome to Lucky Stripes & Signs!
We are a full service body shop specializing in collision repair and insurance claims. We also have a full service Sign Shop on site. Tom and his team of skilled collision repair technicians are committed to providing the highest quality collision repair in New Mexico. We have over 30 years experience and will get you back on the road pronto!
Slide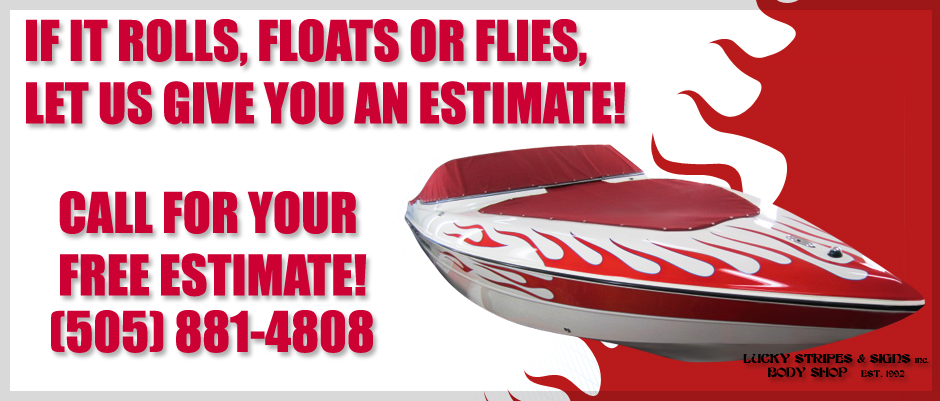 Slide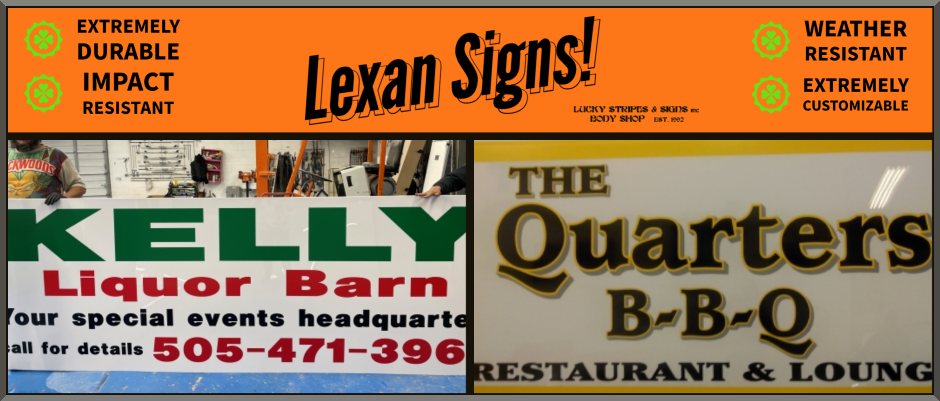 Slide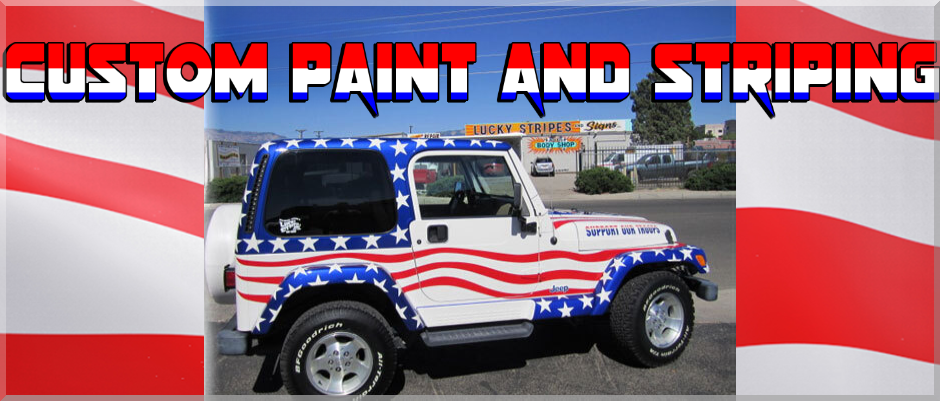 fleet_slide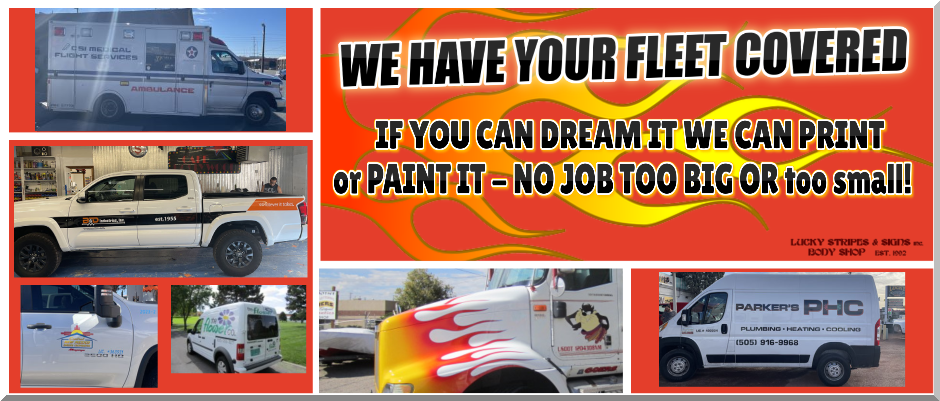 Slide
tom manaraze
"There are no shortcuts in managing a successful body shop. It is the result of solid preparation, hard work, and caring for your customers."
THE RIDE…..SO FAR!
In 1980, a young wrangler named Tom left the small town in Delaware where he grew up and headed west to Gallup, New Mexico. He would drive on Highway 66 in a van lettered, appropriately enough, "HAVE GUNS – WILL TRAVEL".  Later having the opportunity of working for Gurley Motor Company of Gallup.
After 12 years in Gallup, the gunslinger then moseyed on over to Albuquerque in 1992 for good where he founded "Lucky Stripes", a shop where his talents as a painter and graphic design artist could be given full throat.  Levi Valdez saddled up as Lucky Stripes' number one hand in 1999.
They later added a sign shop.  Office Manager and sign technician Angie Hamblin joined up during 2000, and logo design specialist Gretchen Garcia joined the posse in 2003. When the trail boss needed more help, Jeromy Gonzales was added as his next trail hand in 2009.
A magical and worthy journey – who knows where the trail leads next?  YEEEE…Ha!  Giddy Up!